Erica Falls and Vintage Soul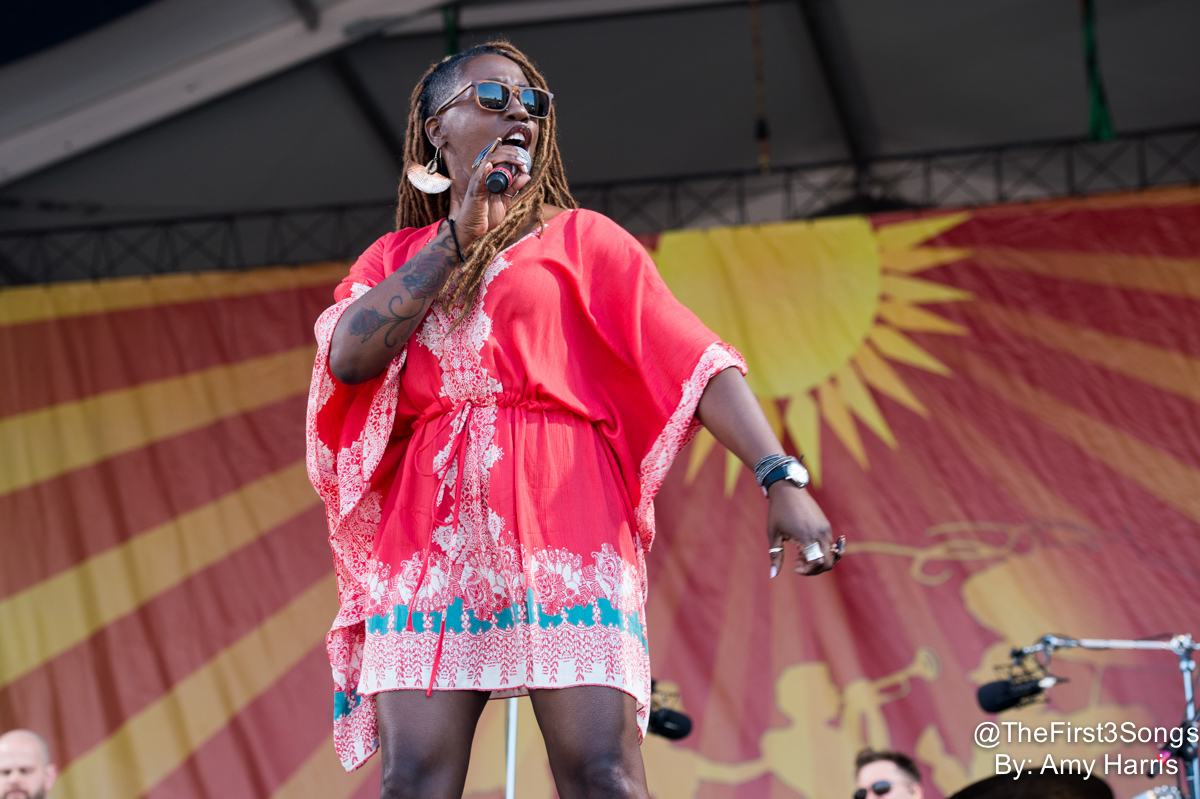 "People know me as a singer," Falls says, "but I'm also a songwriter and an artist, and it encompasses quite a few things, so I'm excited to shine more of a light on that side of me."
- Gambit
"This New Orleans neo-soul sensation's transition from thin, airy timbre to Chaka Khan depths are smooth and seamless."
- American Blues Scene
"A goddess of R&B and Soul, Falls walks in the footsteps of New Orleans' legendary soul and jazz vocalists like Irma Thomas, Juanita Brooks and Charmaine Neville."
- Music Fest News
• 2023 Grammy winner (as as a writer and support vocalist) for the song "Stompin' Ground", from the "Take Me To The River" documentary
• 2020, 2019, & 2017 Offbeat Magazine winner for Best Female Vocalist  
• Lee Daniels hand picked Falls as the lead singer in the blockbuster movie: "Lee Daniels, The Butler"
Erica Falls was exposed to a variety of musical genres at an early age by her parents, in their home in the city of New Orleans. Being the baby of the bunch, she absorbed it all. The vast spectrum of music within that home helped shape Erica and her unique soulful sound.
Erica's growth in music was stimulated and influenced by singers such as Roberta Flack, Aretha Franklin, Luther Vandross, Anita Baker, Sarah Vaughn, Whitney Houston, and of course her mother whose angelic soprano voice filled their home as she played the piano and sang. On stage her live shows are laced with an energy  that's a gumbo mix of fashion, sassiness and a groove that'll keep the crowds engaged and vibing with her the entire show. "The Sanctuary / stage is where I get to lay it all down", says Falls.
Erica has recorded and performed with the likes of Grammy Award Winning Artists Allen Toussaint, Joe Sample, Dr. John, Sting, No Doubt, Jennifer Hudson and John Fogerty and The New Orleans Jazz Orchestra.
While touring coast to coast with the nationally known funk band Galactic as their featured singer, Erica recorded and released her first complete project "Homegrown" to rave reviews 2019. This project was the sneak peek into her writing skills. This skill of telling her story has now grown and produced Erica's highly anticipated new album "Emotions". This new album taps into the emotions of love, frustration, anger and release. All of this encompassed in her sound of "Vintage Soul". It's that  sound that can take you back to a familiar space, but also has that contemporary groove and storytelling lyrics. This "Vintage Soul" sound further exemplifies Erica's versatile and remarkable skill as a singer and live performer, adept at extracting the most eloquent sounds from within the soul, straight to the heart of the audience and listener, creating a truly extraordinary experience. "Music is a universal healer no matter the language barrier, and I am privileged to be one of its messengers."